Make Your Star Dedication a Hit
Printed on high quality metallic photo paper, this certificate is ready to meet your own frame, push pin or refrigerator magnet.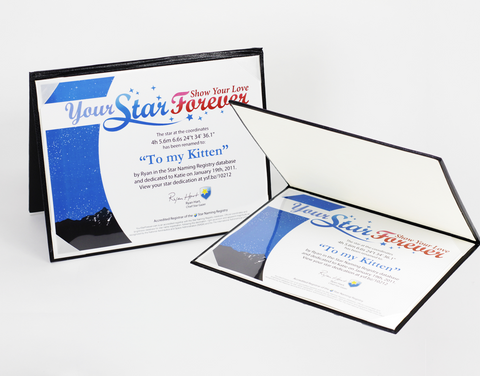 This leatherette holder looks like a book when closed. White ribbons in the four corners hold your Certificate and protected by Acetate facing.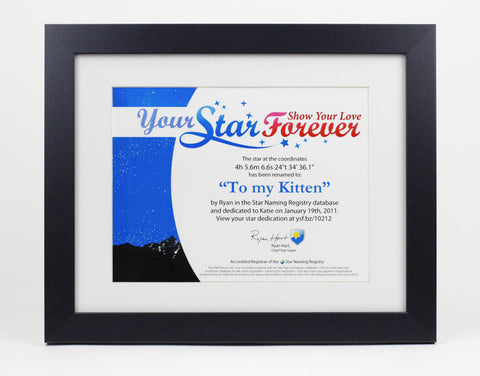 13" x 16" with white matting for your 8.5" x 11" certificate. 1 1/4" wide black matte finish with a hardwood base, excellent quality.